Careers
A career as a financial representative with the Northwestern Mutual offers challenge, independence, professional growth, and the incomparable rewards of helping others reach their financial security goals.
Our expectations are high, as they should be. Our representatives exemplify strength of character, compassion for others, and the confidence that comes from making a difference in the lives of their clients. Along with our network office staff and management team, our representatives have enthusiastically embraced the recruitment process, understanding how it contributes to the diversity, growth and development of our community.
The growth of the Northwestern Mutual is ensured by offering intensive training and recognition programs, as well as a commission structure that rewards representatives for their continued achievements, energy, and drive.
If you're ready to be your own boss, set your own hours, impact people's lives and receive deserved compensation for your hard work, then turn your dreams into reality and find out what a career as a Financial Representative or Intern with Northwestern Mutual located in Clayton can do for you by calling 314-721-7799.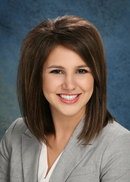 Jessica S Stenzel
Chief Recruitment Officer
jessica.stenzel@nm.com
Mobile 618-540-8223
My Networks: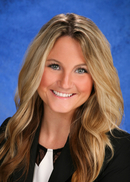 Danielle L Lukens
Internship Development Officer
danielle.lukens@nm.com
Office 314-721-7799