Internships
Northwestern Mutual - A Top 10 Internship Program*
If you have an entrepreneurial spirit, want real-world business experience and are looking to make a difference, then an internship with the Northwestern Mutual is right for you. Our internship has been highly rated due to its mentorship and career advancement opportunities, intern involvement, resume enhancement and unique appeal. But that's just the beginning, other benefits include:
Practical guidance in your career selection process
The chance to develop networking and business relationship skills with the help of a mentor
Flexible work schedule
Securities registration and state licenses for life, health and accident insurance
Compensation in the same manner as a full-time financial representative
An opportunity to try out or get a head start on a career as a financial representative
One out of three former interns becomes a full-time financial representative following graduation. Our internship will give you a solid foundation of business-building skills and knowledge for immediate and future career success. The confidence you develop, coupled with insight you have gained as a financial representative intern, can put you on the path toward a profitable and fulfilling future.
* Vault Guide to Top Internships, 2014 edition
Northwestern Mutual located in Clayton recruits and actively participates in many career centers at the following colleges and universities:
University of Missouri - Columbia
Washington University in St. Louis
University of Missouri - St. Louis
If you're ready to be your own boss, set your own hours, impact people's lives and receive deserved compensation for your hard work, then turn your dreams into reality and find out what a career as an Intern with Northwestern Mutual located in Clayton can do for you by contacting Hannah Wilson at 314-746-2854.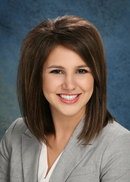 Jessica S Stenzel
Chief Recruitment Officer
jessica.stenzel@nm.com
Mobile 618-540-8223
My Networks: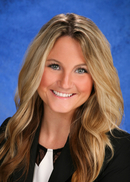 Danielle L Lukens
Internship Development Officer
danielle.lukens@nm.com
Office 314-721-7799