Management Team
The success of our group can be directly attributed to the high quality of leadership and the strength of our management team. Our goal is to ensure the continued success of our financial representatives by providing the proper guidance and support to help them experience both personal and professional growth.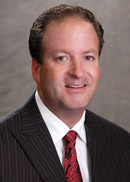 Stephen Gross
Managing Partner
steve.gross@nm.com
Office 314-721-7799
Steve Gross is the Managing Partner in Clayton, Missouri.  Steve is married to Kelly and they have 5 children, Stephen, 14, Zach, 12, Ryan, 10, Sean, 7, and Megan, 5.  Steve and Kelly enjoy spending their free time cheering on their kids at various sporting events.
Steve joined Northwestern Mutual in July 1991 after graduating from Marquette University.  He is a qualifying and life member of the Million Dollar Round Table (MDRT, 1996-2001, 2003, 2005-2013).  Steve was appointed Managing Director in 2002, and most recently Managing Partner in 2011. 
While Managing Director Steve and his team led the system multiple times in recruiting and won the prestigious achievement award in 2007. His district ranked in the Top 10 in the college marketing program 7 out of the last 11 years.  Steve is committed to recruiting and development within his network office.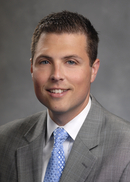 District Director
Office 314-746-2885
My Networks:
Ben Lukens grew up in St. Louis and is a graduate of the Univeristy of Missouri-Columbia with a degree in Business. He is an avid Missouri Tigers fan and enjoys playing and watching all types of sports. Ben is married to Danielle who he met while working at Northwestern Mutual. Danielle serves as the Internship Development Officer at Northwestern Mutual Clayton. They love spending time with thier family, friends and of course thier puppy Mac.  Ben and Danielle are expecting their first child in the Spring of 2016.

In his 10 + years with Northwestern Mutual Ben has found great satisfaction in advising his clients to create a financial roadmap to help them achieve their financial goals. Ben has an additional focus as District Director on helping new financial advisors by coaching them daily as they grow thier practices.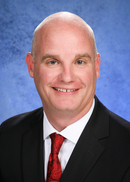 Managing Director
Office 618-589-7012
Chris Lowery is the Managing Director in the office located in Belleville, IL. Chris began his career with Northwestern Mutual in 1995 and has received numerous company and industry awards during his successful career with the company. Chris is an MDRT Qualifying Life Member (2000-2013 ). He has also won the National Quality Award every year from 2000-2010. He has received the National Sales Achievement Award in 1999, 2001, and 2003-2010 . Chris completed his B.S. in Accounting from Miami University. He has earned the Chartered Life Underwrter (CLU® ) and Chartered Financial Consultant (ChFC® ) professional designations.
Chris Lowery currently resides in O'Fallon with his wife, Marci, and two boys, Quinn and Logan. He is very active in his boys' athletics, enjoys golf and Cardinals baseball, and is very active in the community. He is on the board for United Way, is a member of the O'Fallon Chamber of Commerce, and is involved with Big Brothers/Big Sisters.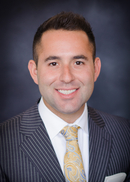 Daniel Jay Babitz
Chief Development Officer
danny.babitz@nm.com
Office 314-244-0712
Danny Babitz graduated from Mizzou in May of 2009 and converted from an intern contract with Northwestern to a full-time contract. He is only one of 4 people in the history of the St. Louis offices to write Granum Lives each year in his first four years. Danny got into Leadership right at the start of his 7th month and each year that he has been given more responsibility, his production has increased. In 2011 he became College Unit Director and as a CUD, Danny continued to write Granum Lives and also received honors for being the #4 CUD in the country in 2012 and 2013. In January of 2013 Danny began recruiting and developing full-time financial representatives as well as interns. In 2013 he was responsible for 10 full-time contracts, 19 intern contracts, and lead the St. Louis agency in New Clients. In 2013 he also only focused on personal production 3 days a week and qualified for membership of the Million Dollar Roundtable. At the start of 2014 Danny took over as the District Director in the San Diego office. In his first year he helped the office increase production by 85% and was the #1 district in his category for new clients and #2 for premium. To round out 2015, Danny's office in San Diego finished #2 in premium in their category for the entire country and #1 in lives, new clients, and premium for the entire Western Region. He recently moved back to St. Louis where he is the Chief Development Officer. At the age of 29 Danny is the youngest CDO in the Northwestern Mutual System. Danny loves to help develop new advisors because he wouldn't be where is today without the people that helped him. His favorite part of helping people is seeing them achieve their goals personally, professionally, and financially.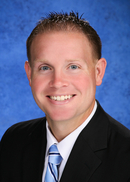 Managing Director
Office 636-449-4155
Doug graduated from Truman State University in 2005 with a Major in Finance and Management and a Minor in Economics. He was one of the top Interns in the summer of 2005 and won Northwestern Mutual's Mike Gish Award in 2007 as best former Intern. He has been a company leader in new clients throughout his career. He has consistently qualified for the Million Dollar Round Table each year (2007-2015) and strives to achieve further designations through continuing education programs. In November of 2011 Doug was promoted to District Director of the Clayton office. As part of this role he is the head of development of all new Financial Representatives within the district.
Doug lives in Chesterfield with his wife (Dawn),daughter (Sienna), and son (Luca). He enjoys running and frequently trains for and participates in half marathons. Doug loves to travel with his family. He is also an avid Mizzou football and Cardinals baseball fan.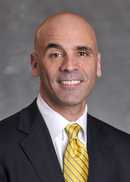 Managing Director
Office 314-744-5219
Jim Zara joined Northwestern Mutual in January of 1991 and was named Rookie of the Year. Within two years he was a qualifying member of the Million Dollar Round Table.  He was also the youngest Advisor ever to qualify for Northwestern Mutual's Recognition Dinner, which was held for the top 150 Advisors in the country.
Jim is a founding member of the Northwestern Mutual Forum, which began in 1998 to recognize the NM Advisors who have reached the highest level of productivity and excellence.  He has continued to qualify every year since its inception.
Jim has achieved the Firm's Top 20 status three times, and is a perennial leader in the Southern Region.  Jim has won the Master Achievement Award seven times, and has also won the Financial Security Award.   Jim currently sits at #22 in all time Northwestern Mutual production and has recently surpassed the $1 Billon mark in life insurance death benefit inforce.  Jim has served as a Board Member to Northwestern Mutual's Financial Representative Association.
Jim was named the Managing Director of Northwestern Mutual in Chesterfield April 1, 2014. Under his leadership, the team works to select and develop the next generation of the most productive Northwestern Mutual Advisors in the country.